Horror on St. Lime's Hill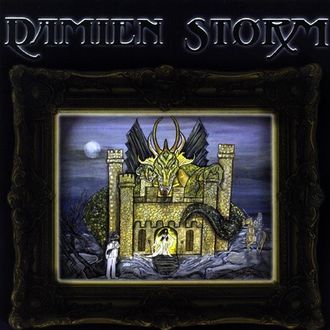 Entity in the Forest
(Verse 1)
Creepin' through the woods at night, suddenly i see the sight.
Looking around a sudden fright, a branch grabs me from my right.
Knocks me to the ground tonight, eyes appear within the light.
Strive to reach the castle sight, system breakdown leads to fright.
Blacking out the cold of night, awaken the horrid fright.
(Verse 2)
From my right, a feeling of fright, the haunting red lights
Forest lies, these lights are red eyes, listen to the cries
Screams of pain, deep within my brain, chills within my veins
See the eyes, and horrid night cries, those gleaming red eyes
Bright moonlight, of cold winter's night, a mystical sight
(Chorus)
Entity
Entity in the forest
(Verse 3)
Dark tonight, a face in the night, the eye piercing sight
Visions clear, they want me to hear, i try to stay clear
Crawl from trees, like once inch size fleas, mouth opened sneeze
Inch in size, green with red eyes, the forest tells lies
Move tonight, tree moving night, a wicked night sight
(Chorus)
Entity
Entity in the forest
(Verse 4)
Fear dark light, I shiver tonight, writhing lashing bite
Blood seeping pain, my darkened blue vein, drips to make a stain
Ripping slash, another sacred lash, a bloody red flash
Inflict the pain, unleash a new pain, bloody drippy stain
Ride tonight, in gleaming moonlight, racing fast tonight